Book Messianic Rabbi Zev Porat: You can reach Zev's booking staff to discuss any booking, speaking, or programing information at bookzevporat@gmail.com. (Note: Zev does not see these emails. Inappropriate emails are simply discarded and the sender's address is permanently blocked.)
TV and Radio Interviews – Zev has high definition SKYPE broadcasting (audio and video) capabilities.
Introduction Bio: Messianic Rabbi Zev Porat, founder of Messiah of Israel Ministries, was born in Bnei Brak, one of the most Jewish Orthodox cities in Israel. His grandfather, Rabbi Pinchas Porat, was a Holocaust survivor who later became one of the heads of the Sanhedrin in Israel. Certified as a Jewish rabbi, Zev never truly felt the presence of God and drifted away from Judaism. That all changed when Zev had a number of supernatural encounters that brought him to faith in Messiah Yeshua (Christ Jesus). Led by the Holy Spirit, Zev founded Messiah of Israel Ministries, one of the very few Messianic congregations actively preaching the Gospel publicly in Israel. Zev teaches from a unique Hebraic roots perspective of our faith in Yeshua.
Zev is a frequent guest on Freedom Friday Radio with Carl Gallups in the United States. Zev has been heard nationally and internationally on Alfa Omega TV (Europe), CBN TV (Europe), Asian Christian Network TV, EFR Christian German TV and Radio, as well as many other radio programs throughout the United States and Europe, including the United Kingdom and Finland. Zev has been interviewed several times on the TV program Why Israel, hosted by Rabbi David Naggi. This program airs on Alfa Omega TV, TBN TV, as well as other networks in Europe. Zev's ministry has been highlighted in several World Net Daily (WND) articles.
Websites To Promo On Your Show
Please promo:
www.messiahofisraelministries.org
www.zevporatministries.com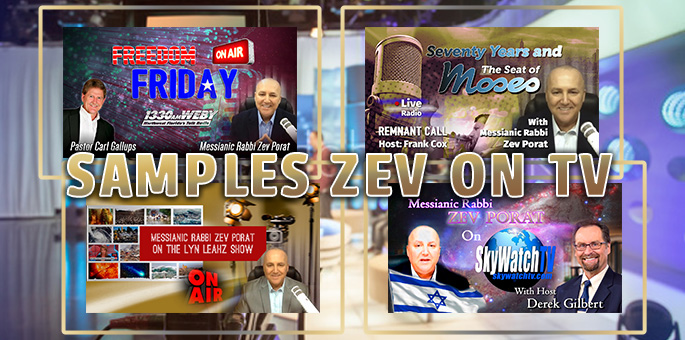 Zev earned a Rabbinic Sanhedrin certificate from the Ponevezh Yeshiva (School for Rabbis) in Bnei Brak, Israel. Glory to Yeshua, after Zev was saved, he returned the certificate to the Yeshiva.
Later on Zev became an ordained Messianic Rabbi (Pastor).
Zev leads daily ministry outreaches in Synagogues and Mosques in Israel that have resulted in many Jews and Arabs coming to faith and salvation in Messiah Yeshua (Christ Jesus).
Zev has shared the message of Yeshua through the Hebraic Roots around the world, including underground congregations in China.
Zev Porat has performed many Messianic weddings.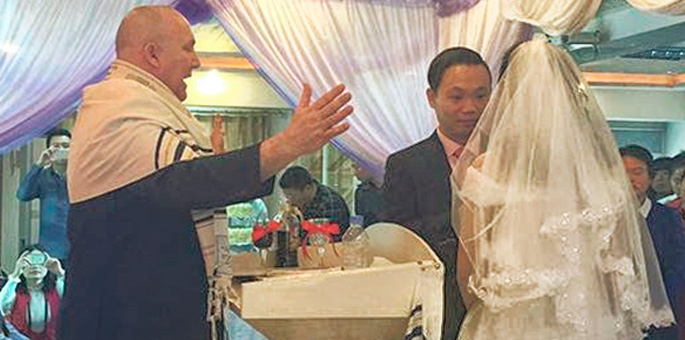 Books that feature Messianic Rabbi Zev Porat
Zev's ministry is featured in Carl Gallups' book, The Rabbi Who Found Messiah, including a new chapter added in the Kindle version (published by World Net Daily).
Zev authored a chapter in Carl Gallups' book, When the Lion Roars, concerning the prophetic significance of the ongoing great revival in China. Zev is also featured on the back cover of the book through an endorsement statement.