Our Messiah of Israel Ministries' team started the day in prayer. The Holy Spirit instructed us to share Yeshua in the Orthodox city Bnei Brak, where one of the main headquarters of the anti-missionary organization Yad L'Achim is located. Messianic Rabbi Zev Porat began to share the love message of Yeshua with many. Suddenly, a religious man came over to Zev with anger and said: "The rabbis say you are a Christian, not a Jew anymore. How dare you come here with a Tanach and share lies. You are Christian. Leave this city now!"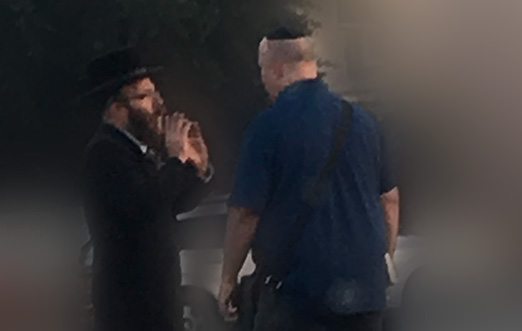 Zev answered with love and compassion: "I'm not leaving because I was sent here by the God of Abraham, Isaac and Jacob." Zev then asked: "What is your name? "David" the Orthodox Jew replied. Zev: "Let's read the Tanach." "No" said David. Zev: "Does the Tanach belong to the Christians?" David: "No, it belongs to Jews." "So we can read it," said Zev. David had no words but continued to stand and not move. It was clear the Holy Spirit was in full control. Praise Yeshua. Zev then opened the Bible to Isaiah 53. David was in shock and immediately said: "It's a forbidden chapter." Zev: "Is this not written in the Bible?" David: "Yes, but the rabbis don't allow us to read this chapter." Zev: "Why?" David: "I don't know." Zev: "Because if you do, you will know who is the Messiah, and that's why." At that moment, David in an angry tone asked Zev: "Who is this Messiah?" Zev answered: "Surely you know. He is Yeshua. Even God is asking you in His Word."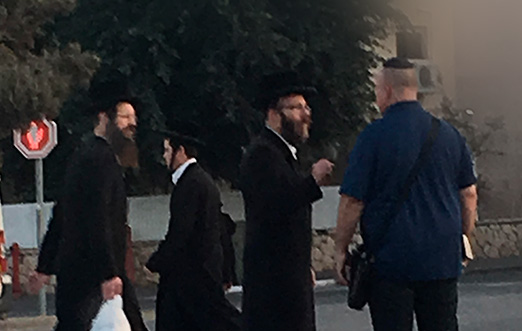 Zev opened Proverbs 30:4 – Who has gone up to heaven and come down? Whose hands have gathered up the wind? Who has wrapped up the waters in a cloak? Who has established all the ends of the earth? What is his name, and what is the name of his son? Surely you know!
After reading, David's face turned red and he was shaking. Zev: "Your asking is exactly what God is asking you. Now you can see the real reason the Sanhedrin (Rabbinical Court) banned Messianic weddings in the Rabbinic courts and say we are not Jews. When Zev saw David was nervous and wanted to leave, Zev comforted David: "God loves you, David. I came here today to tell you that this is a divine appointment about believing in the Messiah, Yeshua. It's true when you believe in Yeshua the Messiah you are still a Jew and also an eternal Jew. At that moment something supernatural happened. David asked Zev how he can be a Jew forever if he believed in Yeshua? It was time for the full Gospel. Zev told him that Yeshua gave up His Spirit for all of us, He rose on third day, and by His Blood we have redemption of sins if we repent, believe and trust in Him. He is our final and eternal sacrifice. David was scared and speechless, then he looked all around and said he had to leave now. Zev gave him contact information and encouraged him to read the Word without rabbinic interpretations, which only block revelation of the truth.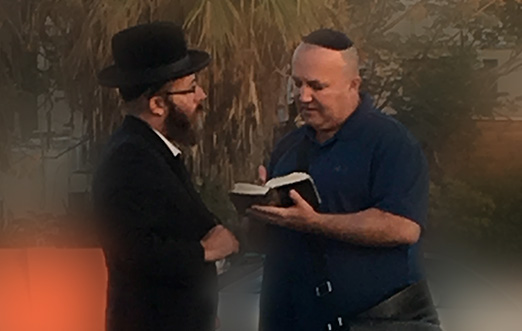 We pray for David's salvation and that he will meet Zev again, and the Messiah of Israel team as well. Zev continued to share the love of Yeshua with many. No matter what comes our way, we will not stop proclaiming and preaching the Gospel. We give all the Glory to the King of Kings, Lord of Lords, the Lion of the Tribe of Judah, Yeshua the Messiah. Amen!
We Will Not Stop Preaching The Gospel Of Salvation Available ONLY Through Yeshua The Messiah. Your Donations Are Crucial For The Salvation of Israel And The Nations
Support our work
Partner with Us